It may be the middle of winter but that doesn't stop our kids from having a blast along the beach with the basset in tow.
Whilst I'm not a fan of the cold, you simply cannot beat wrapping up warm and heading out for a winter wander to blow the cobwebs away.
Where's there's no sense there's obviously no feeling as our kids don't seem to care less how wet or windy it may be outdoors, they are happy to run wild which is precisely how it should be.
I've spent the majority of my weekend working and wedding shopping with my gal pal Vic, meanwhile Paul got the kids back out to the beach for a skit along the shore. I wish I had been there for a stroll along the sand but I was too busy stressing over dresses and drinks (in whichever order).
It seems to be none stop at present, here's hoping that half term will give us the much-needed time to rest and relax as a family.
Sunshine Smiles & Swings
Braving It At The Beach
---
Thanks for reading and as always I look forward to catching up with your #LivingArrows either through your own posts or comments upon this post.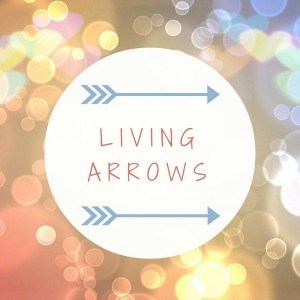 ---